Smurfit Kappa Foundation helps AMETHYSTE an association that operates in the South of France, that takes care of children with ASD (Autism Spectrum Disorder).
The children with ASD, who hardly find a place, if any place at all, in the regular school system are disrupted in their ability to interact properly with their environment. Their sensorial disability may either drive them to over-react or to under-react to their environment, looking either aggressive or disconnected.
The "5 senses" project is structured around an external space enabling the children to explore, test and react to stimuli and an internal space facilitating relaxation and tailor-made stimulation. More specifically, the external patio will be comprised of a playground with adapted pieces of equipment and of a rest-and enjoy corner. The room will be designed in such a way as to stimulate the children's senses in a programmed and progressive way.


The Smurfit Kappa Foundation has thoughtfully donated a total of €72,598 that will cover the costs of things like:
Synthetic grass
Mobility pyramid
Information wall board
Sensory interactive river
Vibratory steps and wall
Aromatic garden
For the mobility and perceptions playground, whilst also covering the rest area and sensory mobile equipment for things like:
Table
Benches
Bouncing ball, hula-hoops, stilts, lighted balls

And in terms of the sensory room it will cover things like:
Touch-sensitive LED tactile ball with support and protection
Bubbles column
Water bed
Musical cabinet
Essential fragrances diffuser
LED lights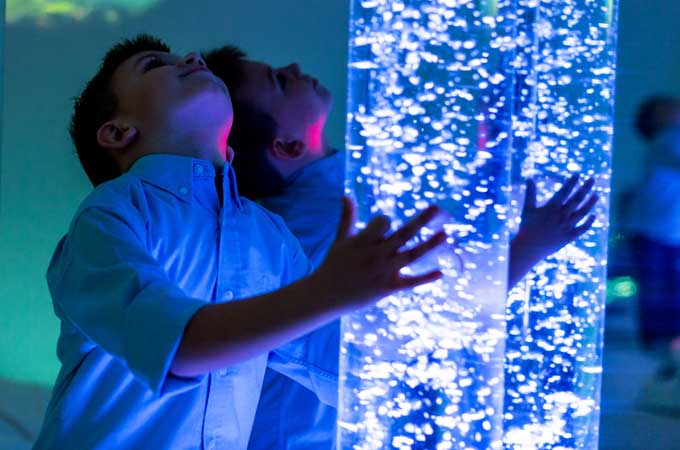 Need funding for your project?