Smurfit Kappa supports Atomic Labs in Argentina, a project that creates 3D printed prosthetic arms and hands for children
Atomic Lab is a project founded by the inventor Gino Tubaro that create 3D printed prosthetic arms and hands for mainly children who live their lives mutated, whether it's due to genetic malformations, accidents or any other disaster. He has already improved the lives of hundreds of children around the world and constantly thrives to do more.
Thanks to the collaboration of companies, the project is delighted to have been able to deliver more than 1,000 prostheses. However, with a growing demand, the project is struggling to meet the needs of those struggling children with approximately 5,000 requests sent in over the four years it been up and running. This is why the Smurfit Kappa Foundation has kindly donated a total of $11,000 USD in order to fund:
Two 3D printers
Furniture
Materials
With the program "Atomic Ambassadors" allows the company to collaborate with the project locally. Also, being part of a program with such technological complexities and innovations allows Smurfit Kappa to continue working with technology and innovation in general to continue contributing and giving back to the community as the Smurfit Kappa Ambassadors will be trained in the operation and functioning of the printers.

This is the perfect opportunity for the Smurfit Kappa Foundation to collaborate with a project that is an example of innovation and that brings a solution to a social need, something that Smurfit Kappa strive on themselves to deliver.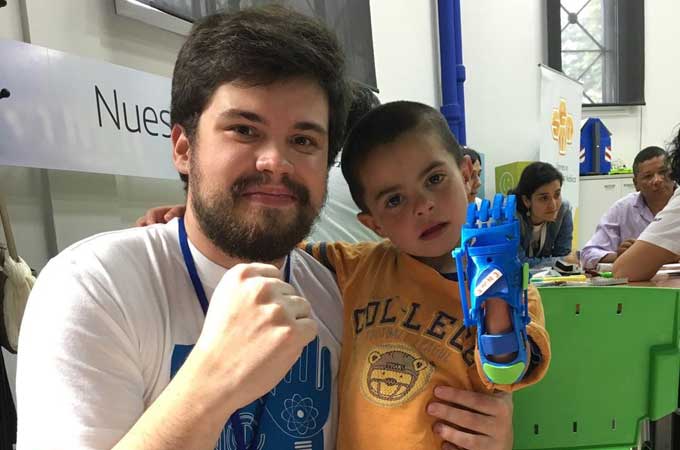 Need funding for your project?