Friends of Foreland School| UK
The Friends of Foreland School is a charity which supports children with Profound, Severe and Complex Needs (PSCN)


The Friends of Foreland School is a charity associated with the specialist Foreland School in Ramsgate, Kent, UK. The school caters for over 200 pupils, from 2 – 18 years old with Profound, Severe and Complex Needs (PSCN). This charity supports projects where there is no statutory requirement for local authorities to provide such support. It was formed by parents, staff and members of the community, who arrange social events and fundraising activities to enrich the pupils' skills, maximise their independence and raise their self-esteem.

The school needed a specialist playground area, with equipment apt to cater for a wide range of disability needs. It was especially required for their more vulnerable pupils, with limited or no independent mobility. The ambition was to provide a specialised outdoor space and equipment for pupils to promote different types of play, which stimulate the children's cognitive, emotional, physical and social development and to enable them to reach their full potential.

Smurfit Kappa Foundation contributed £60,000 towards the project which represents 50% of the total cost. The balance of the cost of this project was raised by Friends of Foreland School. This contribution will aid the construction and installation of facilities for the children, helping to improve their quality of life. The junior playground will be used by pupils from 7 – 11 years old with PSCN, including Autistic Spectrum Disorder. The facilities will include:
A range of specialist playground equipment, designed specifically to meet the needs and requirements of the pupils of the school
Installation of a polyurethane rubber crumb surface, to be used with adaptable bikes, which develop children's range of motor skills
Installation of fencing, planting and ground preparation, which is required for the above facilities
Smurfit Kappa Foundation is delighted to contribute to this project. The construction work started in mid-2018.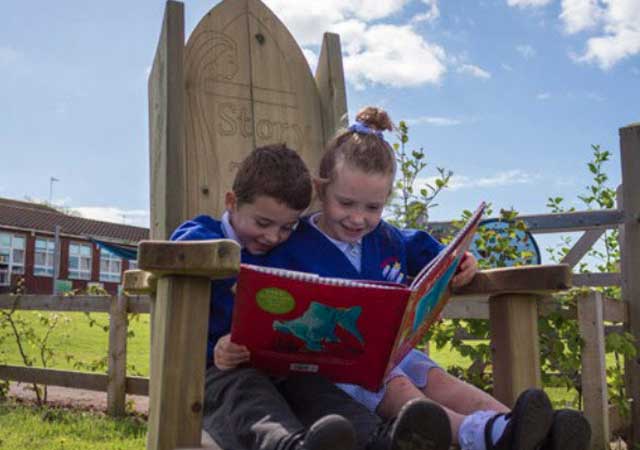 Need funding for your project?