Fundacion Tambien | Spain
The Smurfit Kappa Foundation is delighted to support Fundación También in promoting the equality and inclusiveness required by children with disabilities through sports.


The Fundación También, based in Madrid, Spain, is an organisation which encourages fostering values of respect and equality in schools, and encourages the inclusion of disabled children in sporting activities. With 17 years' experience, the Foundation works on the principal that the children are the future and no child deserves to be left out.
The Fundación has established a "Sports for All" programme, to create opportunities for disabled children to make friends, have fun, overcome their difficulties and gain valuable life habits through sport. The Spanish government does not have programmes of this sort, so the work provided by the Fundación is vitally important to these children in the Madrid region and across Spain. As part of their facilities, the Fundación offers adapted materials for camping, sailing, kayaking, skiing, cycling, etc., but this demands constant upkeep and renewal. To help these children, especially those without the financial means to do so, the Fundación has hired and bought specialist adapted transport. The Fundación visits schools with all the materials necessary to participate in adapted sports, including specialist instructors who allow the students to discover new ways of having fun and broadening their view of people with disabilities. All these activities rely on talented young and supportive volunteers, whom the Fundación trains to have the skills to offer professional and personalised assistance to our beneficiaries. To make all this possible it is necessary to finance the maintenance and renewal of material, accessible transport and volunteer training courses.
Smurfit Kappa Foundation provided assistance to the Fundación También in 2017 and it is our great honour and privilege to be able to repeat this support in 2018. A grant of €41,000 was provided to the Fundación to assist in the purchase of:
A specially adapted vehicle
Adapted skiing materials
Adapted sailing materials
Wheelchairs and games
Rental of adapted transport
Volunteer training courses
It is our very great pleasure to see the Fundación También grow from strength to strength and to provide the means for the Foundation to continue its worthwhile cause, promoting the equality and inclusiveness required by children with disabilities through sports.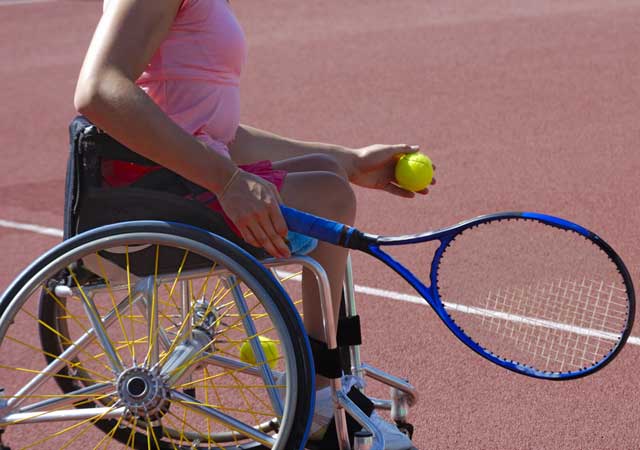 Need funding for your project?